Suzukis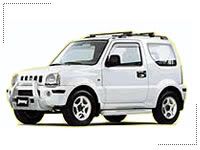 Say hello to Suzuki Jimny!
Auto, 4x4, 17sec 1-100km acceleration, 1.3ltr, 135km/hr max
SGD 69k
Expensive bcos its an off-road car. More like a jeep.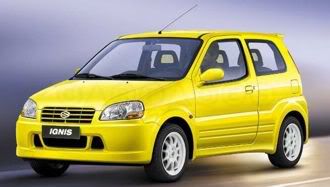 Suzuki Ignis Sport
Auto, 8.9sec 1-100km acceleration, 1.6ltr(i think).
SGD 65k (Think so..)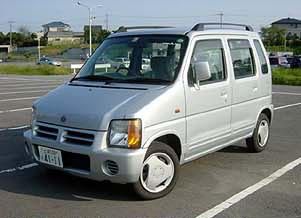 Suzuki Wagon-R
Dunno specs, dunno price.
~~~~~~~~~~~~~~~~~~~~~~~~~~~~
Ultimate 损友 has to do her job.
损友 report
Ultimate 损友 is currently at her 684 tally (and increasing each week) book count. *Trying to make 损友 No. 2 less guilty for buying PoT* Mwahahhahhah..
~~~~~~~~~~~~~~~~~~~~~~~~~~~~
Boy Boy arhh.. hmm.. actually one of the conversation i had with birdy got put a few criterias lah.. Anyway, here goes:
1) MUST be older than me (I already have 2 younger brothers)
2) At least 165cm
3) MUST be able to talk crap with me and make me talk
4) Looks wise, ranges from Z Chen (Zhang Zhi Chen) to Ah Shin (Mayday) to Vincent Ng
5) MUST NOT be afraid of cockroaches and other pests
6) Self-sufficient
7) NO Geminis..
8) Preferably love ktv..
9) To be continued....
~~~~~~~~~~~~~~~~~~~~~~~~~~~~~~~~~~~~~~~~~
Santa gets compensation after air force kills reindeer
Channel News Asia
Time is GMT + 8 hours
Posted: 29 September 2005 0826 hrs
COPENHAGEN : The Danish air force has paid damages to one of the country's many professional Santa Clauses after a blast from a low-flying fighter jet left Rudolph the reindeer lifeless, reports said on Wednesday.
The Father Christmas, whose real name is Olovi Nikkanoff and who lives on the central Danish island of Fyn, told TV2 station that he was devastated last February when he discovered his reindeer's body.
The veterinarian who examined the dead beast concluded that Rudolph had died from the shock of the deafening noise made by the fighter plane.
Following an official complaint from Nikkanoff, the Danish air force agreed to pay him 30,000 kroner (US$4,840) to buy a new reindeer. - AFP/de