Its a tough job unpacking
24
pepsi caps and fixing them up. It took me 1hr ++ to do it. + the chimagores to stick the small rods intending to support the figures.
I slept at 3....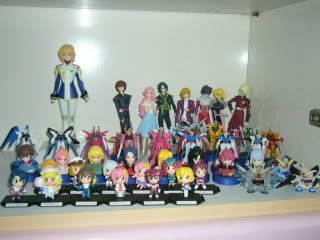 Part of my extensive GS/GSD collection
Yes I finally arranged my comics. And found dat.. MY SHELVES NOT ENUFF!!!
Shitte! U see the picture. Its the bottom part of the cupboard on top of my table. The top part is still stuffed full with dragonballs and wat not. 2 rows! And it made the shelf sag (Cant find a better word..). My the other similar cupboard is crammed full.
I shall take a pic of my bookshelf tonight. With the messy CDs below.
As promised..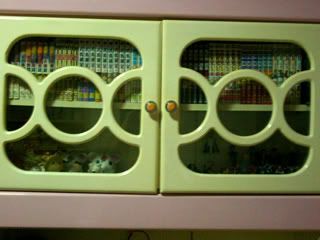 My sagging shelf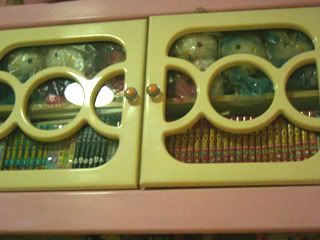 The other one stuffed full of comics and Hello Kitties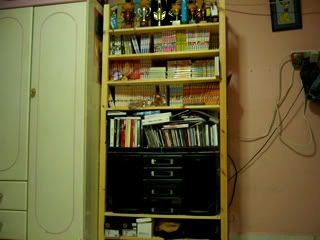 The IKEA shelf. I could have put all my comics here if the hifi and CDs wasnt there. One shelf can put abt 100++ comics like dat.